Why Choose IMSL Numerical Libraries?
Get actionable insights with IMSL Libraries, the largest, most tested, and trusted set of mathematical and statistical functions.
IMSL Libraries for C, Fortran, Java, and Python
Save development time with optimized, embeddable IMSL computational algorithms for C, Java, Fortran, and Python applications and databases.
We were extremely pleased to find that once the IMSL C Library
routines were put into the system, there weren't any compatibility problems or bugs. The routines worked together perfectly.
Utilizing the JMSL Library redirects the precious time of our software
developers that would otherwise be spent reinventing the wheel. Now the focus can be directed at implementing and refining new and innovative ideas.
The flexibility provided by the IMSL Library has
permitted us to build a unique and flexible post-processing system, allowing us to compete head-to-head in the global weather services market.
Achieve Your Strategic Objectives With IMSL Numerical Libraries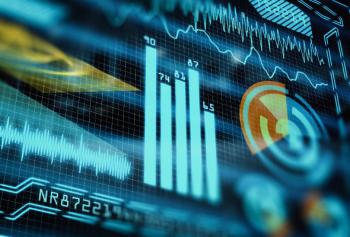 Embedded Analytics
Data Mining & Big Data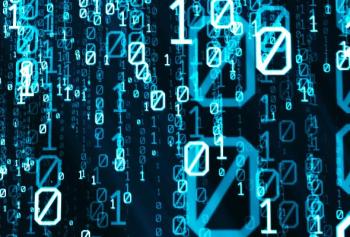 IMSL C
IMSL Fortran
IMSL Java
Enhance Performance & Save Development Time With IMSL Numerical Libraries
IMSL Numerical Libraries can enhance application performance, reliability, portability, scalability, and maintainability while saving development time and cost.
Developing numerical analysis algorithms in-house can be costly. With a single algorithm taking 8 weeks of direct development time, and indirect development time for maintenance, porting, testing, and documentation totaling 16 weeks of work, the time associated with embedding a single, in-house numerical analysis algorithm can total 24 weeks.
IMSL Numerical Libraries can be called, embedded, and tested in five days — an effective 95% reduction in time and cost.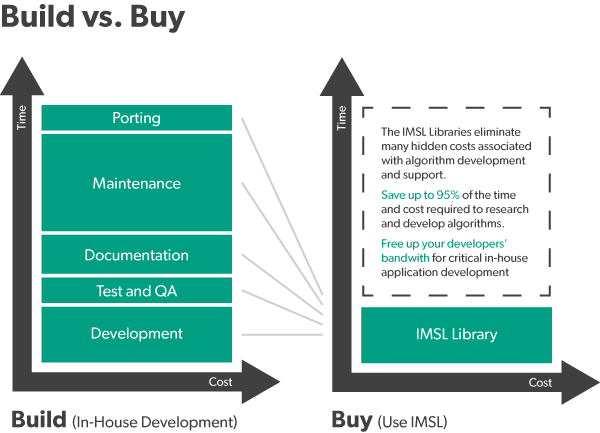 Try IMSL Libraries, Free
Want to see how IMSL Numerical Libraries can work with your application? Request an evaluation today!
Get an Academic License
IMSL offers free instructor and student subscriptions.
Contact Us
Have questions about the IMSL Numerical Libraries? Reach out!